Windows & Doors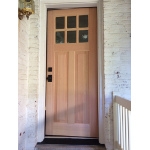 Windows and doors are what connect your house to the outside world. The importance of their appearance cannot be overstated when it comes to the overall aesthetics of your home. Beyond the look, they are also the source of the most heat loss and cold infiltration. Newer windows and doors are far more efficient than older generations, so updating them will not only ensure your comfort, but help save you on your heating and cooling bills. Due to both the aesthetic importance and the money-saving and comfort they provide, doors and windows are also at the top of the list for return on investment when it comes to home improvement projects. Call our Installed Services team today!
Sanford & Hawley is proud to offer Lincoln, Kohltech, Northington, and Taylor windows and doors.
Click here to learn more about our Window and Door Installation Services.