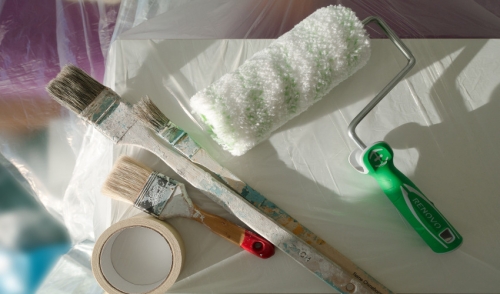 If you plan on renovating an old home, you may be tempted to completely tear things out and go contemporary. In doing so, you will most likely lose a lot of that old world character. The truth is, in order to have an effective blend of past and present in your home, a practical approach is needed. For example, a truly old world home (100+) may not have had indoor plumbing whatsoever. It is fair to say that you would want to blend some modern plumbing into your home, is it not?
Kitchens and bathrooms are the two areas of the home that would require the most modern fingerprint. The bathrooms of course, would need this for obvious reasons. Kitchens however, have come a long way in the past 100 years. Our lifestyles have evolved in such a way, that how we do things in the kitchen --from storing, preparing and eating our food --is vastly different. Though the layout of the kitchen will likely need to accommodate this evolution, it can still be blended with old world character by incorporating appropriate wood finishes, moldings and colors.
Dining rooms and living spaces, with the exception of a few modern touches, can still retain nearly all of the old charm. The most obvious example of a blend of past and present would be the use of a modern flat screen TV placed above a classic, ornately decorated fireplace and mantle. Typically, a mirror or painting would go in such a place. By having the TV off the floor and above the fireplace, the layout of the living room is much more similar to how it was all so many years ago. The orientation of the furniture and the living space was typically focused towards the fireplace. Prior to the advent of flat screen TVs, home living rooms had changed their orientation from the fireplace, towards bulky television sets and entertainment centers that took up a large portion of the room. By cleverly concealing the hardware that comes with today's modern conveniences, you can end up with simple flat display over the fireplace, as in our example. A modern day placeholder for a mirror or painting.
It's important to note that as a homebuyer, if you are really drawn towards old world character in a home but wish to have modern conveniences, then it is much more cost-effective to buy an old home and renovate as you go. The cost of replicating these aspects of old world character, such as huge fireplaces, ornate fixtures, built-in shelving or winding staircases can be much more expensive.