Installation
With over 130 years of supplying Connecticut with premium building materials, Sanford & Hawley knows that to get the job done right you not only need the right supplies, but also the right installer to complete your project. That is why Sanford & Hawley offers kitchen design services and cabinet installation, as well as window installation and interior and exterior door installation - Ask us about installing new locks on your new doors, too!
All of our craftsmen are licensed and insured with years of experience in their field, so you can have the utmost confidence that any project you have will be completed with the highest level of quality. We have factory trained service pros on staff for Lincoln, Kohltech, Northington, and Taylor doors and windows, so you know you are getting the best installation and workmanship possible.
Joe Mielcarek, our Installed Services Manager and his team are excited to discuss any ideas or projects you might have in mind. Meet the Team! We know that remodels and home improvement projects can seem daunting, so we take great pride in offering personable and professional service. Call Mike, Jeff, Joe, or Rob today?
Windows & Doors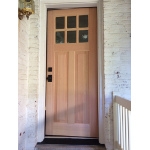 Windows and doors are what connect your house to the outside world. The importance of their appearance cannot be overstated when it comes to the overall aesthetics of your home. Beyond the look, they are also the source of the most heat loss and cold infiltration. Newer windows and doors are far more efficient than older generations, so updating them will not only ensure your comfort, but help save you on your heating and cooling bills. Due to both the aesthetic importance and the money-saving and comfort they provide, doors and windows are also at the top of the list for return on investment when it comes to home improvement projects. Call our Installed Services team today!
Sanford & Hawley is proud to offer Lincoln, Kohltech, Northington, and Taylor windows and doors.
Click here to learn more about our Window and Door Installation Services.
Kitchens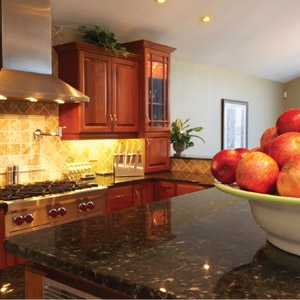 The kitchen serves as the heart of most homes. It is the place where the most life happens, so making sure that it matches your lifestyle and needs might be more important than any other project in your home. Let the expert contractors and designers at Sanford & Hawley help turn your dream kitchen into a reality with the latest construction techniques, technology and design trends. Give Jeff and our Kitchen Design team a call and let us help guide you through the process to your dream kitchen.
Sanford & Hawley is proud to offer Timberlake, Wolf, Medallion, and Kemper cabinets.
Click here to learn more about our Kitchen design and cabinet and countertop installation services.
We pride ourselves in great customer service and we promise that one of our friendly experts will respond within 24 hours (or the next business day).
Sign up for our Email List
Stay updated with all our latest posts, products and offers! Just enter your information below.